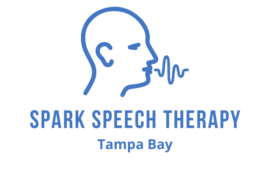 Spark Speech Therapy in Tempa Bay
Spark Speech Therapy in Tempa Bay
Speech Therapy is verbal treatment and guidance to those who lack speaking in front of a public or have a language problem to speak more clearly. At, Spark Speech Therapy, we are dedicated to provide help to individuals of any age who are suffering from or have speech disorder by enhancing their communication skills and building the confidence to speak more fluently in mass.
We are one of the trusted and well reputed company in Tampa Bay and our experts therapist and language pathologists are the top rated on who are always there for any therapy session to provide for our clients or students. We have been serving our clients or students for more than a decade with a very impressive results that makes them satisfied when they complete our sessions.
With our professional language pathologist and therapist, we also offer different kind of services like Telehealth Speech, Pediatric Speech, Speech Therapy for Stuttering etc. and make sure that these services are provided in a very reliable and effective manner.
We are proud on ourselves for making so many lives easier and healthier by providing the therapy to them. We receive so much of love from our students or clients and that makes us more motivated towards giving the best service with an affordable cost. We will always aim to give the exceptional service and results to you and make your life brighter.
What service do we provide?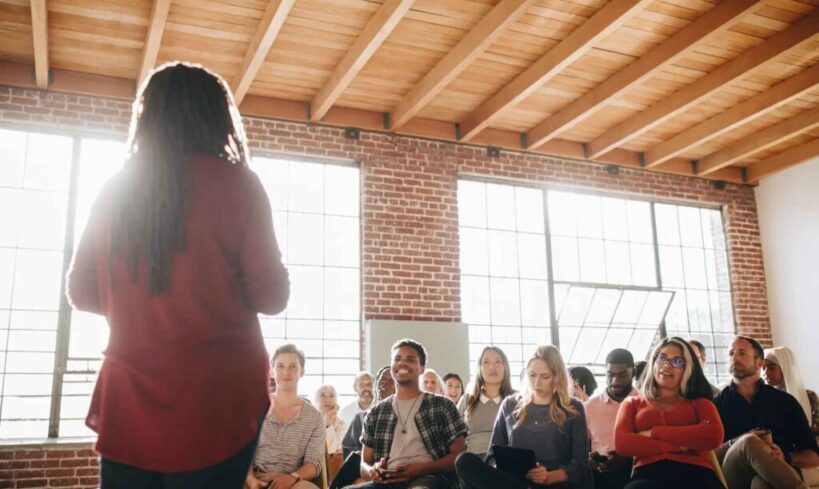 At spark speech therapy we help those people who have problems in speaking or communicating with others by conducting various programs like speech competitions, speaking sessions, interaction sessions, and many more Our professionals personally talk to each people and help them to find s to their problems We provide proper guidance and proper training You will get daily routine and daily exercises for your improvement from our therapists Our therapists are always polite towards their patients and they help them to be more confident. Some of the service that we provide are as follows: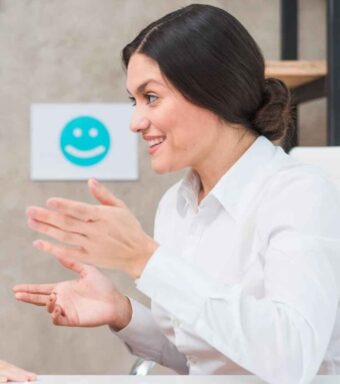 Get your confident back by speaking out loud with the help of our experts at our speech therapy sessions. It is very important to make your communication skills strong in order to achieve your career goal. Our professional team helps you to be more confident in front of other and make your communication skills to their best through different kinds of therapy and activities You can feel at home at our speech therapy center and overcome your problem of speech with our professional team in an effective way. We can make your communication skill very strong to present yourself in front of anyone and increase your confidence level so that you could live the best quality of life and maintain your work or academic performance. Our goal of speech therapy is very simple, to helps the individuals to improve communication skills and confidence by addressing their specific conditions or disorder it also helps individuals to increase his confidence level and make them more socialize This can include working on your grammar, pronunciation, fluency and other areas related to communication Speech therapy also helps people who are having problems swallowing through different kinds of therapy and exercise which helps individuals in swallowing speech therapy is very important for children also if your child has good communication skills he/she can have a bright future speech therapy also helps people who have problems of stuttering an individual can overcome his problem of stuttering by taking different kinds of therapy and exercise We spark speech therapy provide you best therapy you need with the help of our team of professional Therapist.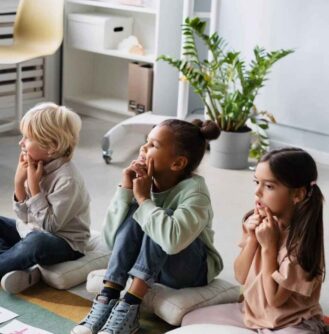 We provide special therapy for children who has communication speech disorder. Pediatric speech therapy is also termed as speech language therapy which is given by expert pathologists It is a very special form of therapy whose main aim is to provide treatment to the children or infants who are dealing with speech problems like language delays, pronounce, voice disorder, feeding difficulties, fear of speaking in public and so much more Where Telehealth Service is the service that can be taken from home or your comfort area online This service is given through video conference to the people who are suffering from these issues Spark Speech therapy provides both service If your children are more comfortable to have therapy sessions at home, we are here to help them We properly set up the technology and equipment that is needed to conduct the service online We do plan a favorable timetable for the therapy according to children's requirement Our scheduling is proper and accurate on the software We monitor and examine the children according to the level of therapy sessions and check on them if they are going good or not.
Telehealth Speech Therapy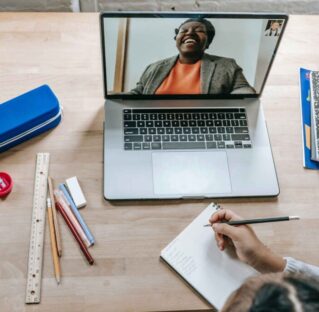 Spark Speech Therapy provides the best Telehealth Speech Therapy service that you seek for. With the help of best therapists and highly skilled technical team of Tampa Bay, we have been able to deliver to our clients what they need Our telehealth speech therapy has helped lot of clients who have been able to achieve the best result in better communication and improved their overall quality of life If you have heard about our service but are far from us and can't make it up to here, you don't need to worry about it at all because we have a service called telehealth speech therapy where you can get all the services of therapy from home The only thing you need to do is be online with a good internet We properly set up the technology and equipment that is needed to conduct the service online We do plan a favorable timetable for the therapy as per client's availability Our scheduling is proper and accurate on the software Apart from this things we do other many things to ensure effective telehealth service feel free and book your appointment now. We provide you our service from home to deal with your disorder and problem of speaking.
Speech Therapy for Shuttering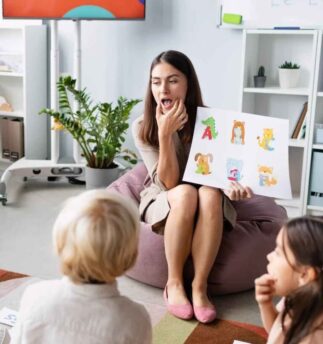 Stuttering is a very common problem many people face but it also gives you a disadvantage ani every situation If you are having a problem with stuttering you would understand its disadvantages so speech therapy can be very effective in helping people who stutter Its overall goal is to help a person achieve more fluent and confident speech There are different kinds of approaches to stuttering therapy to overcome the problem permanently for any individual speech therapist uses a different variety of techniques including breathing exercises They also work with individuals to identify and reduce anxiety or other emotional factor that can contribute to stuttering Research has found that speech therapy can be effective in reducing stuttering and improving overall communication abilities for this, you need to work with professionals to get the best outcome or result through specific treatments or exercises to fulfil your goal or needs Sparkle speech therapy is the best place to visit if you have a problem with stuttering as we got the best team to work under it. 
Why Choose Spark's Speech Therapy?
Spark speech therapy is the trusted and one of the top choice of Tampa bay which is dedicated to provide the best service to its clients or students. Whether you or your loved ones are uncomfortable talking in mass or are scared of speaking in front, we are always available for you to improve those problems. Here are some more reasons for you to choose us:
Experienced Pathologist: To deal with all ages, especially children is not easy and it takes long experience to handle them and to process further. Our team are highly experienced and are a professional when it comes to giving the therapy to all ages in a very compassionate feeling.
Individual Approach: We understand that every individual and their problems or requirements can be different and the process to deal with it can be different. We work close with our students to make sure they are comfortable in their space. 
Compassion care: Our therapist are very nice and caring towards every individuals in the room. They are experienced enough to find out what works for their students and what will make them happy. 
Suitable plan: We make an effort to make our therapy session accessible and suitable for our clients/students. Our flexible timing can help you in your busy schedule as you can join at your free time.
Affordable Pricing: We believe that everyone deserves or has right to speak what they want to or what they feel like. We are very affordable and budget friendly so that maximum people with this problem can reach out to us. 
Continuous Learning: We provide continue and better learning opportunities to our students by staying up to date with the latest methods and techniques to enhance their communication fluency.
Excellent Outcome: We make sure that the students or clients who have taken our service will be more confident and prouder for choosing us in the process to make their life better. You can have faith on us and we will provide you the best service that you have always wished for.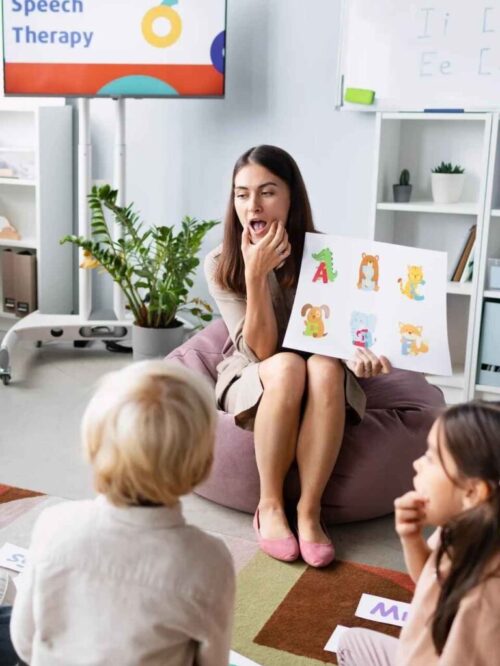 What sets us apart from the rest?
Personalized Approach
Best Practices
Telehealth Services
Community Engagement
Commitment to Excellence