Spark Speech Therapy in Brandon, FL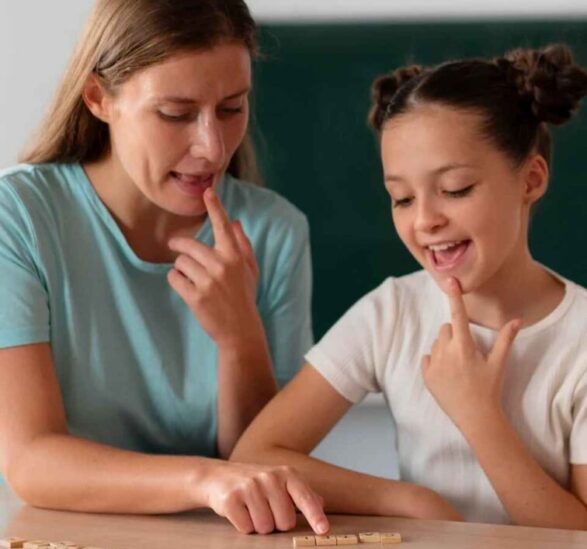 Welcome to Spark Speech Therapy, A trusted and leading therapy centre to improve and help people who are dealing with communication problems and disorders. We are also available in Wesley Chapel and Riverview.
As a trusted and leading company for providing speech therapy for more than a thousand people, we are not only limited to one place. We are very proud and honoured to serve and give treatment to the citizens and non-citizens of Brandon and its neighbouring areas.
We only hire professional therapists for the treatment and betterment of our clients. Our team of highly skilled pathologists are all committed and dedicated to providing and helping people of all ages. We help people to overcome all communication challenges and help them achieve their communication goals in life.
We provide a range of services like telehealth speech therapy, Paediatric speech therapy, Speech Therapy for Shuttering, etc.
Our Approach
Priority to special treatment: We provide all individuals with the special treatment and therapy that they need according to their condition and issues. We are very careful towards our client's mental peace and we can't compromise on that by mixing the treatments.
Care: Our professional therapists are very responsible towards the situation of our clients and they understand that this may be the very traumatic and hectic situation of their life so they handle all the clients with care and a sense of compassion.
Treatment methods: As the world is evolving, so are our methods of treating the clients. We provide new and effective treatment therapy for our clients who are facing the communication problem.
Monitoring after the sessions: We not only provide the therapy and let them be. We also continuously examine and monitor their progress and wellbeing. Providing therapy is not only about giving 30-60 minute sessions and leaving, it requires examination and a thorough process.
Our Services Include: 
Conclusion
We are always here for your help when you need to improve your communication challenges or any kind of disorder. We are very excited to be a part of Brandon. We are always committed to provide the best service and treatment to our clients who are dealing with very hard situations like communication and speech issues. No matter where we are located, we strive to provide the best quality possible.
Speak Your Mind & Heart Out Loud
Our expert therapists are very close with our clients and the clients are comfortable as well. 
To people who are in Brandon, FL, you are not very far from us to achieve your communication goals. We have all the offers and treatments in all the areas of our service. 
We have specialized programs for our clients who are different from each other and have different communication issues. We understand each client has a unique has their own journey and story and their needs are different from another. 
One cant imagine how difficult it must be for not being able to express what you think and what you want to say. But, we do understand and know the feelings and that's why we are here to help.
Our mission and goal is to help people who are dealing with a very hard situation in their life.