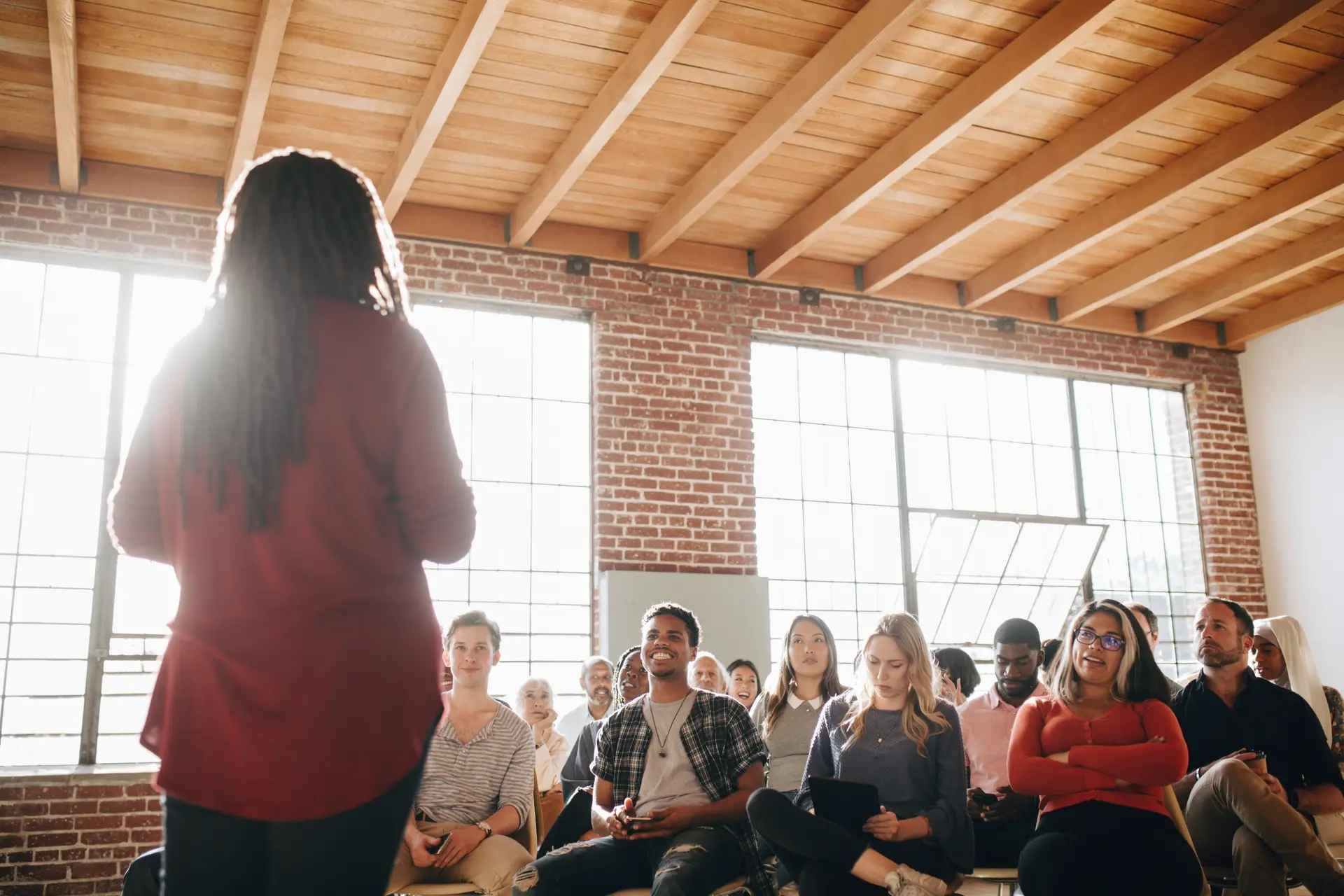 Speech Therapy: Don't break your speak
Communicate fluent about your thoughts and be confident in mass
Spark Speech Therapy is one of the most trusted therapy centers in Tempa Bay with the help of our highly skilled therapists and experts, we have been providing this service for a long time and have been able to cure a lot of people's problems regarding communication. Our services are very professional, we start from the scratch to address the issue. In Spark Speech therapy we perform assessment before undergoing any kind of treatment of speech or communication delays and disorders. All these processes go through under strict supervision of our specialist or speech language pathologists. We conduct various speaking sessions and quiz sessions to improve communication skills. Our professionals are always there for your service whenever you need our help. They come face to face to interact with you and they communicate with you regarding your problem and helps you to find the s to such problems With continuous practice and proper guidance from our experts, you will be able to be confident to talk to others and various disorders like stuttering, difficulties in swallowing, difficulties in pronouncing voice disorder, etc. can also be cured with proper care and focus from our therapists Book your seats right now for a better experience.
Speech therapy helps children and adults improve their communication and language skills. No matter what's affecting your ability to speak or communicate effectively, speech therapy can improve your quality of life. Talk to a healthcare provider about a speech therapy evaluation if you or your child has trouble talking, hearing or using language. If you are suffering from a disorder where you don't feel confident enough to speak in front of people and share your thoughts, or a sense of embarrassment and shyness to speak in front, you are in the right path, Spark Speech Therapy provides you the best language and speech pathologists who are professional at their work to provide you better speaking ability and gain your confident that you deserve. 
Who can take benefit from our Services?
Speech therapy is not limited to the age group or any gender, from young age to old adults. It's all about getting service from us without being restricted to anything. You can visit us if you are facing problems talking or speaking, if you have language disorder, speech delays, stuttering while speaking, vocabulary difficulties, voice disorder and many more. We provide every individual with care and empathy because that is what they need the most when they are not feeling confident and embarrassed about themselves. We contribute to making them feel better by making them comfortable in their learning space and encouraging them to make more friends.
We provide a range of services like telehealth speech therapy, Paediatric speech therapy, Speech Therapy for Shuttering, etc.
Some speech impediments treated in speech therapy:
Selective mutism

Stuttering

Ankyloglossia (Tongue tie)

Auditory processing disorder

Autism spectrum disorder (ASD)

Articulation errors

Language delays

Orofacial Myofunctional Disorders

Apraxia

Delays due to hearing loss.

Receptive Disorder

Speech and language delays
When to Seek for speech Therapist?
You may not realize that you need help to improve your speech or language, you can decide the need for seeking speech therapist if the below point fits your shoe.
Slow speech: If you are not being able to speak in a level where other people at your age speak. If your child is not babbling or only producing few words or no words at all nu 18 months, you should seek us. 
Difficulty in Pronunciation: If you have difficulty pronouncing the words or sentence correctly, which results in very inappropriate speech, you should seek professionals.
Language Delay: If a child or adult are experiencing the difficulty or slowness in understanding the language or speaking a certain language, understanding nonverbals etc. It's time for you to join us.
Voice Disorder: If you have any chaos or confusion while speaking and experiencing hoarseness, vocal strain, or other abnormalities, we are here to deal with your problems.
Swallowing problem: If you have a problem when swallowing and you tend to cough or chock when eating or drinking, it can happen due to the swallow problems, and you need to visit the therapist.
It is important to realize and notice what is wrong with you and search for a solution as soon as possible. If you have any concerns about your speaking abilities, we recommend you go for a professional therapist to consult your problems.
How long does the treatment process take?
Speech therapy sometimes can be a lengthy process and sometimes it may take a short period of time. It all depends upon the individual's specific condition or according to the needs and goals of a particular person. It is better to take the help of a professional to know when to stop the therapy. Sometimes it can be completed within a few weeks and sometimes it may take a few months or even years. Spark speech therapy center has got the best team of professionals who can help to determine the period of your therapy sessions in an effective way. Our professional teams help you to recover your problem as soon as possible without any complications. We make sure that you get fully recovered from your specific conditions through different kinds of exercise and activities. Overall, you can stop your therapy session if you find your progress with the help of our professional team of therapists.
Speech Therapy may last depending upon the individual's needs and progress. Sometimes it can be for couple of months or less and sometimes it can take years to recover. There is no exact time anyone can give without consulting with the professionals. They will first understand the problems and can tell their estimated time for recovery it also depends upon the individual's passion or hard work to overcome his/her problems in some cases, we can see the progress within few weeks and in some of the cases months or even the years.
Speech Therapy for all age groups
Speech therapy can be beneficial for all age groups starting from infant to senior level. Different age groups of people get different kinds of speech therapy according to their needs. Anyone who is facing the problem of speech related conditions or is under confidence and finds difficulty communicating others should take part in speech therapy. Spark speech therapy is one of the best- and well-known speech therapy center who has been providing the best service to its customers. We have the best and most skilled professional who helps you to improve your speech related problems or conditions We help you to improve your communication skills and confidence that may not be your best part or that you may be hesitant to speak about. Our pathologists who are certified and experienced can help you to deal with difficulties related to communication which helps to increase your confidence and have better social interactions and improve academic or work performance.
We also offer Online speech therapy service that can help you overcome communication challenges you are facing while you stay at your home. All members of Spark Speech Therapy are professionals and speech specialist We'll match your time to help you throughout the process.
Benefits of professional speech therapy
There are numerous benefits of speech therapy that you can enjoy if you visit the right one. If you visit the therapy where there are professional and experienced therapist, it's a game changer for you. Here are some benefits that you can achieve from professional speech therapy.
Experienced Support: When you are in good hands that are serving individuals like you for many years, you tend to have a good result with professionals like that. If the therapist are not professional, they can't handle or understand your problem in a better way.
Improve in Communication: If you are visiting sessions with professional therapist or pathologists, there is a high chance for you to improve your communication skills in a very short period, where it can take long with non-professionals. 
Buildup Confidence: When you can speak and talk openly about how you feel or what is your perception about certain topic without any speaking disorder, peoples tend to give their attention towards you that can give you more confident.
Social skills: When you are confident on how you speak or interact, there is high chance for you to build social skills like involving in social events, making more conversations to people, building more connections that can make a successful interactions and relationships.
Independency: Speech therapy can improve your communication skills and confidence which can help you make independent. When you don't need to rely upon others to express what you feel or ask for what you want, it's called being independent.
Specialized treatment: When you visit a normal therapy service company, they may not make you feel at home or care about your needs. We have a professional speech therapist who makes individual plans and treatments according to your needs and requirements.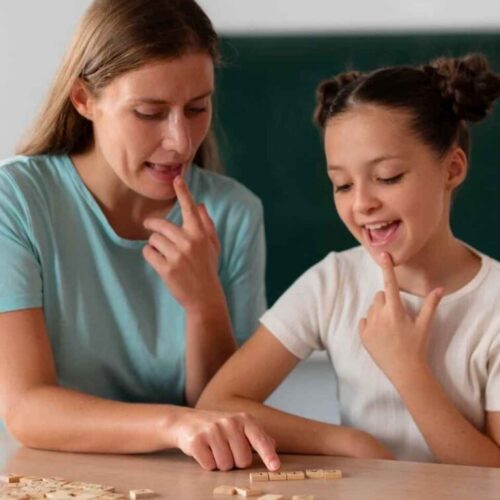 If you are looking for a company that provides the best therapist to treat you so that you could be perfect in speaking and gain your confidence back, you are at the right place.
At Spark Speech Therapy, we are committed and dedicated to provide you with the best therapy and service to change your life through the power of communication. Our professionals that are experienced in handling and giving therapy to all age groups can provide you the best service and results that you have always wished for. Whether it's your child who is struggling with a communication problem or you yourself, we have sessions for all the people who need our help. Make your communication better and walk towards a bright future.