Speech Therapy in Tampa Bay
Welcome to Spark Speech Therapy, where our passion lies in helping individuals of all ages overcome communication challenges and reach their full potential.
We specialize in:
Our highly skilled speech-language pathologists provide top-quality speech therapy services across Tampa Bay, ensuring that our clients have access to the best care and support in their journey towards improved communication.
Comprehensive Speech and Language Solutions in Tampa Bay
We pride ourselves on offering a wide range of speech and language services tailored to the unique needs of our clients in Tampa Bay.
Our team of certified speech-language pathologists is experienced in addressing various communication disorders, including articulation, fluency, voice, receptive and expressive language, and social communication disorders.
We are dedicated to delivering personalized, evidence-based therapies that empower our clients to communicate effectively and confidently in all aspects of life.
Our comprehensive speech and language solutions encompass thorough assessments, targeted intervention strategies, and continuous progress monitoring to ensure optimal results.
We utilize the latest techniques and technologies in the field, along with an individualized approach that takes into account each client's strengths, challenges, and personal goals.
This allows us to develop tailored therapy plans that address the root causes of communication difficulties and promote lasting improvements.
That's why we are committed to providing the highest quality speech and language solutions in Tampa Bay, making a meaningful difference in the lives of our clients and their families.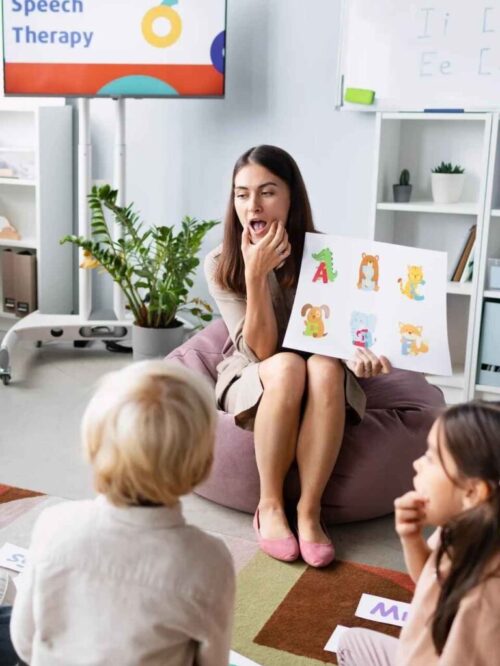 Your Trusted Partner for Speech Therapy
Spark Speech Therapy is more than just a speech therapy provider – we are your trusted partner in fostering communication success.
Our team is committed to understanding each client's specific needs, creating customized treatment plans, and providing ongoing support throughout the therapy process.
We collaborate closely with parents, caregivers, and other professionals, such as teachers and physicians, to ensure a comprehensive and coordinated approach to our clients' care.
At Spark Speech Therapy, our ultimate goal is to make a lasting, positive impact on the lives of our clients in Tampa Bay.
We invite you to learn more about our services and discover how our expertise can help you or your loved one achieve better communication and an enhanced quality of life.
SPEECH THERAPY PROFESSIONALS
Spetialists Team members
MULTIPLE SERVICES
From Pediatric to Adult Speech Therapy
ON TIME & ON BUDGET
24/7 Customer Service